Marriage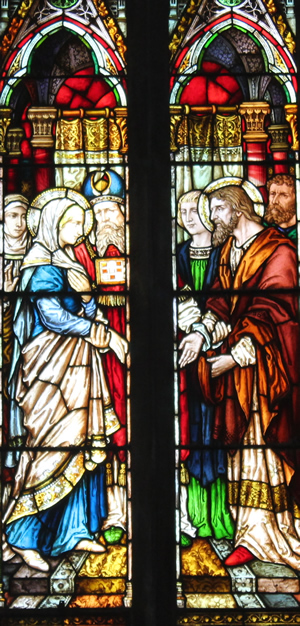 Couples intending to get married in church are required to give at least 3 months notice to their respective parish priest. This church regulation applies even if the wedding is to take place in a church outside of their own parish.
Couples are also reminded to make provision for taking a Marriage preparation course provided by 'Accord'. It is strongly advised that contact be made with 'Accord' in good time before the date of the Wedding – 6 months is suggested to be sure of getting a place. There is a booking fee and cost involved.
The address to write to is ACCORD (Limerick Centre), St. Munchin's College, Corbally, Limerick. Tel. 061 34300. 'Accord' also has a website www.accord.ie with details of all its services in Ireland. Also see website specific to its pre-marriage courses which is: www.gettingmarried.ie
To Book a wedding
Please contact the Parish Office to check for availability of proposed dates.
Please be aware of the following:
There is a fee of €250 for use of the Cathedral
Donations to the Priest and Sacristan are not included in the above fee
Once your wedding booking is confirmed, you will be contacted by a member of the Parish team with regards to paperwork and planning.
Sacraments