Baptism is the first of the Sacraments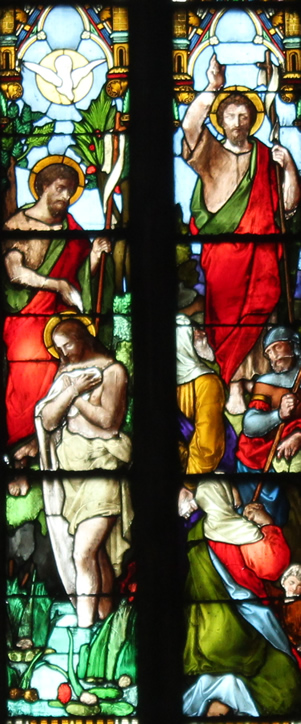 Baptism is the first of the Sacraments and it is through our Baptism that we are made members of the Church – the faith community – God's family – 'The people of God'
Baptism is a special time in a person's life, when they join the family of God. Baptism shows that you recognise the importance of God in your life. The baby's baptism is just the start of a new life that will grow closer to one another in the family and closer to God.
For Catholics, the Sacrament of Baptism is the first step in a lifelong journey of commitment and discipleship. Whether we are baptized as infants or adults, Baptism is the Church's way of celebrating and enacting the embrace of God.
Parents are required to complete the baptismal preparation programme before the baptism takes place. Please contact the parish office to make arrangements.
To book a baptism
The easiest way to book a baptism is to call to the Parish Office in person.
Please bring the following:
The Child's birth certificate
The certificate of attendance of the baptism programme if already completed
A letter for permission, if coming from outside St. John the Baptist Parish
Information of the Child's proposed Godparents
For family travelling from overseas wishing to book a Baptism, please contact the Parish Office by email.
Sacraments