Holy Orders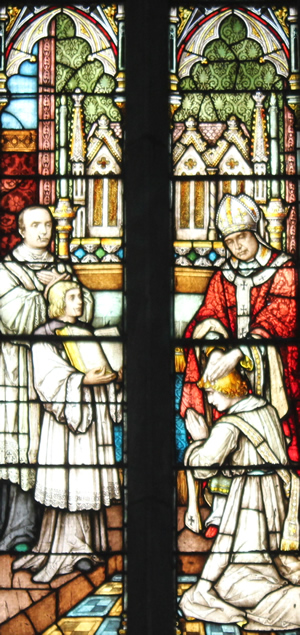 The sacrament of holy orders is the continuation of Christ's priesthood, which he bestowed upon his apostles; thus, the Catechism of the Catholic church refers to the sacrament of holy orders as "The sacrament of apostolic ministry."
"Ordination" comes from the Latin word ordinatio, which means to incorporate someone into an order. In the Sacrament of Holy Orders, a man is incorporated into the priesthood of Christ, at one of three levels: the episcopate (ordained Bishop), the priesthood (ordained Priest) or the diaconate (ordained deacon).
Please God some day we will have a priest ordained from the parish who will serve the spiritual needs of the people of our Diocese, especially by making the Eucharist more available to them.
If you wish to explore this further call
Rev. Noel Kirwan, Vocation Director at:
Phone: 061-327836 / 087-2616843
Sacraments